Share this URL: https://wasabi-insight-12-branding-packaging.peatix.com/
Event is FINISHED
WASABI Insight vol.12 "Branding & Packaging: Customers First!" - Branding your business for new market entry
日本語はこちら
WASABI Insight vol.12:
Connecting Japan & ASEAN for casual & stimulating exchange of ideas in business. A truly cross-border business networking event, first of its kind in Singapore.
Event detail
Date: 24th January 2019 (Thu) 1900~2100
Venue: 120 Robinson Rd, #15-01 JustCo, Singapore 068913
Capacity: 50 people max
Fee: $40 (pre-registration), $50 (at door), Dinner will be served
Dress code: Smart casual
Programme
1830~1915 Registration, Refreshment & Networking
1915~2000 Introduction & short presentation by speakers
2000~2015 Questions & discussion from the participants
2015~2030 Quiz & Prizes
2030~2100 More drinks & Networking
2100 The End
In recent trends, there has been a fresh approach to branding that has revolutionised the way businesses engage with their target audiences. The approach is a human-centric process that shifts power back to the consumer to drive innovation for the business. We will share our experiences in the importance of customer insights as the foundation to building a brand, especially for new entry in a crowded marketplace.
These will be illustrated through case studies of current brands that were homegrown in Japan, but have successfully gained entry to new markets with different needs and aspirations. The themes covered will be Human-centric design, Finding the Gap, and Localisation.
About the Speakers
Jemima Song
- Co-director / Design Director - The Ingenious Company

Jemima has been a part of the Ingenious creative team for 6 years, after graduating from NTU School of Art, Media and Design majoring in Visual Communication in 2012. She has designed and managed for major clients such as P&G, Pokka, Takara Shuzo and ONI Global, and has helped build the current team with new capabilities in Branding and Brand Strategy.
Jemima believes that design can be used as a positive and effective communication tool for humankind. She aspires towards experiences that connect the creator to the end-user, one that thoughtfully contributes to their lives. Her personal research interests are visual cultures and philosophies, especially from the Asian culture, and seeks to bring this past knowledge and its relevance into the future of design.
Soh Ju Hu
- Strategist - The Ingenious Company

In 2017, Ju Hu joined The Ingenious Company to strategise and transform the agency, for relevancy in the ever-changing FMCG sector. Using lean principles, he has improved and managed the business by developing new core competencies to provide more value-added services. Currently, he strategises Ingenious' creative processes and translates it into business impact for Ingenious' clients.
Over the years, Ju Hu has worn many hats in consulting for both Start-ups and SMEs to transform their businesses. With never-ending optimism and some foolishness, Ju Hu believes business and innovation can ignite positive change for a better world. From working with many businesses owners in areas of education, retail, logistics and design, it became an advantage to understand new businesses better and faster to effectively formulate strategies and solutions.
The Ingenious Company
is a design agency specialising in Branding, Packaging and Brand Strategy for FMCG categories. Since 2010, The Ingenious Company has been developing successful brands for both MNCs and SMEs from Japan to Singapore and across the South Asian region.
The Ingenious Company is born from a Japanese Design Firm called IDA co.ltd. in 2010 in Singapore. Initially created to bring the strong expertise of Japanese Brand packaging in the APAC region. The Ingenious Company dissociate itself by integrating the best of the 2 worlds, the Japanese quality in Design and attention of details and the rich multi-cultural heritage of Singapore and role in the region to act as a knowledge platform.
www.theingenious.co

Mr. Tong Cheuk Fung
- Founder, WASABI Creation Pte Ltd (www.wasabicreation.com)
Business Consultant bridging businesses across Japan, Singapore, and the rest of Asia

Tong is the founder of WASABI Creation, a consulting company bridging businesses across Japan, Singapore, and other parts of Asia. He has supported Japanese companies in their businesses in Singapore, as well as helping Singapore companies in market entry to Japan.
In 2014, after spending 5 years in Japan, Tong returned to Singapore to set up WASABI Creation, for "creating awesome projects between Japan, Singapore, and the rest of Asia". Tong's goal is to make WASABI Creation the catalyst for creating business opportunities, developing close relationships, and explore possibilities between businesses in Asia.



About WASABI Insight
WASABI Insight is a regular social networking event for bridging Singapore & Japan in terms of Business, Culture, & Talents, in order to enhance interaction & exchange of ideas between Singaporeans, Japanese, as well as other expatriate professionals.

Registration
Kindly pre-register for advance tickets for WASABI Insight by clicking on"GET TICKET" on the right.
Due to limited seats and sold-out previous events, early pre-registration online is advised.
For enquiry , kindly email to
Full detail: https://www.wasabicreation.com/wasabi-insight-vol-12-branding-pack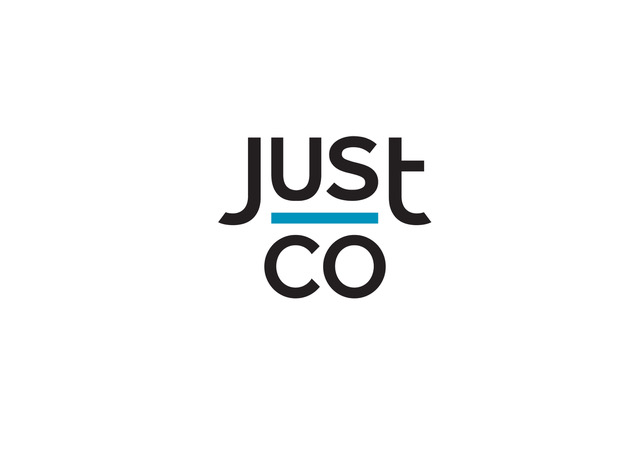 About JustCo:
Founded in 2011, JustCo is one of Asia's leading premium flexible workspace providers. At JustCo, we believe that working together, is working better. We continually challenge and redefine collaborative working, connecting like-minded and dynamic communities in open and creative work spaces.
In JustCo's powerful ecosystem, business of all shapes and sizes can harness the benefits of the network effect. JustCo's range of curated events, networking sessions and strategic partnerships allow members to find business opportunities, gain insights, and help drive success and innovation to each other's business.
With uniquely-transformed workspaces, JustCo goes beyond a sharing economy. By 2020, we aim to be a strong driving force behind commercial real estate market across Asia, and empower our ever-growing community with exceptional workplace flexibility and experiences.

Singapore:
6 Raffles Quay | 120 Robinson Road | Asia Square | AXA Tower
Manulife Tower | MacDonald House | Marina One | Marina Square
Samsung Hub | UIC Building | Westgate Tower
China | Indonesia | Thailand
More about JustCo: Website | Facebook | Instagram
read more
Thu

Jan 24, 2019
6:30 PM
-
9:00 PM
SGT
Add to Calendar
Venue

120 Robinson Rd, #15-01 JustCo, Singapore 068913
Tickets

Early bird

SOLD OUT

$40.00

Bring a friend (tickets for 2)

SOLD OUT

$70.00

At door

SOLD OUT

$50.00
Venue Address

120 Robinson Rd, Singapore 068913

Singapore
Organizer
Attendees
47